MORE THAN 36 YEARS OF HISTORY AT CAFÉ CENTRAL MADRID
On August 12, 2018, Café Central celebrated 36 years of daily shows, more than 13,000 concerts and over one million attendees. Just over 36 years ago, a group of "young" friends rented a gorgeous space with large windows facing Plaza del Ángel. The establishment had previously been one of Madrid's best stained glass, mirror, and frame shops since it opened in 1908 and until it closed in 1981. We first decided the location of the stage—which was more of a platform—where musicians would perform.
Quality was always a priority because we believed that it was the only way to build a loyal audience. If they shared our beliefs, they would be open to the new bands we would occasionally bring.
Over the course of these 36 years, we have witnessed many musicians grow. Some have become big stars who have grown tremendously from the first time they nervously set foot on our stage. After more than 1,870 weeks of concerts, it's probably best not to create an endless list of all the bands that have performed here.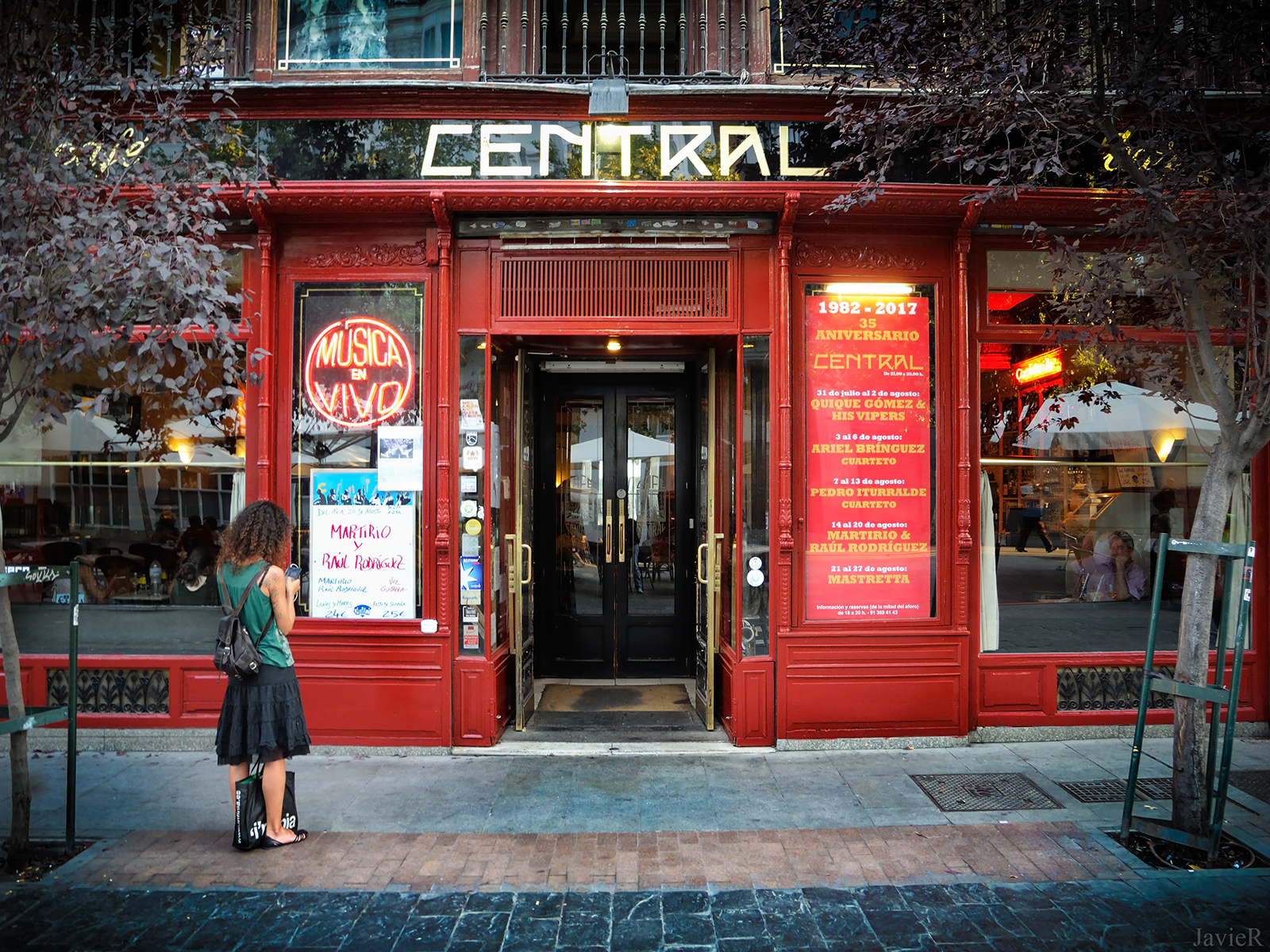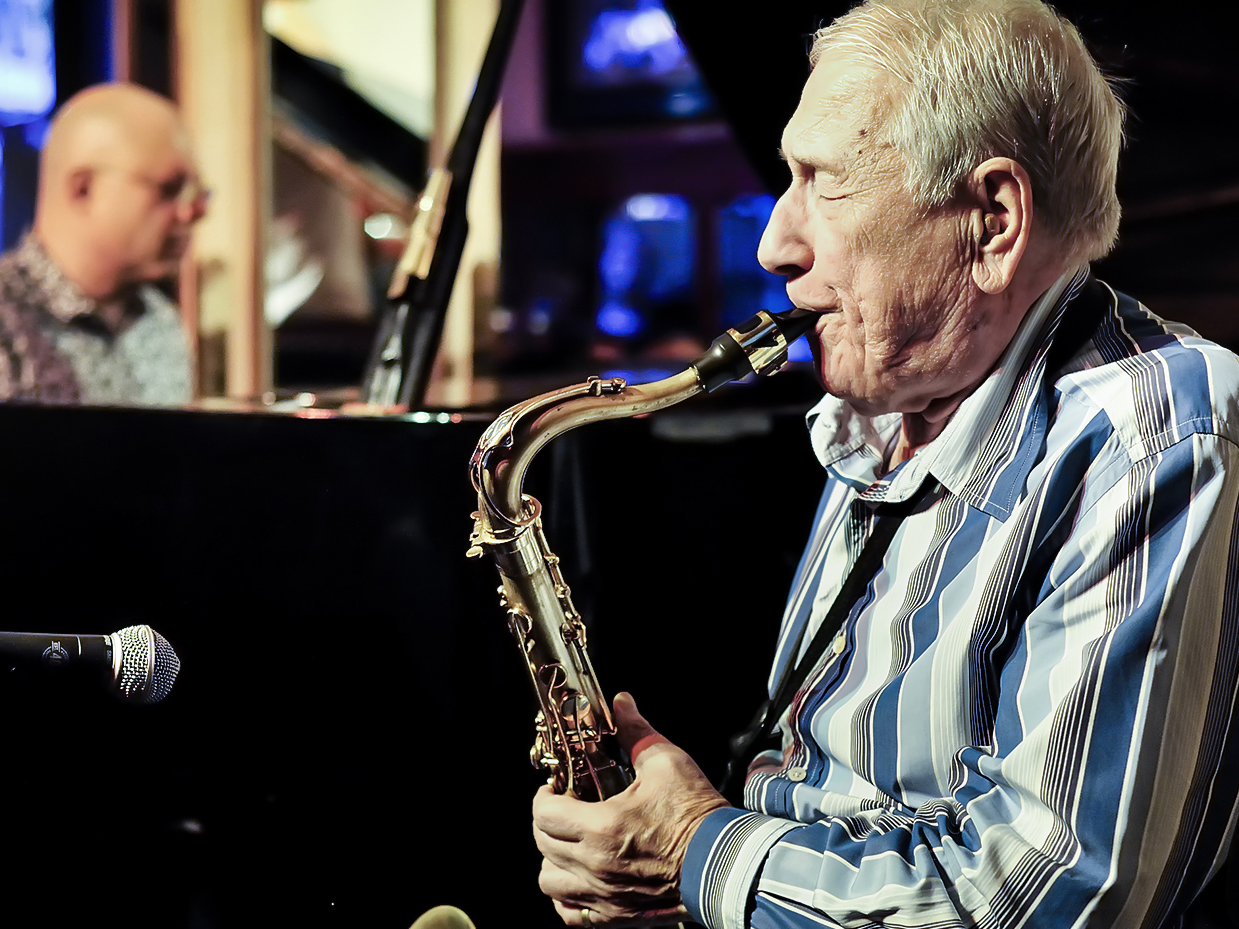 In 1988, we decided to take a qualitative leap and welcome big names from the international jazz scene. Starting with two unforgettable weeks featuring the George Adams-Don Pullen Quartet, our stage has had the honor of showcasing musical geniuses from the 20th century, some of whom are unfortunately no longer with us, such as Tete Montoliu, George Adams, Don Pullen, Art Farmer, Tal Farlow, Jeanne Lee, Lou Bennett, Mal Waldron, Sam Rivers, Stephen Franckevich and more. There are also others, whom the 21st century will continue to bring much acclaim, success and albums, including Randy Weston, Barry Harris, Ben Sidran, Chano Domínguez, Pedro Iturralde, Jorge Pardo, Lee Konitz, Lew Tabackin, George Cables, Antonio Serrano, Concha Buika and Ernie Watts. In summary, weeks and weeks of amazing music.
There is time and space on our stage for all the jazz styles, fusions and musical variants. The only requirement is quality. All of this refers to jazz.
In February 1991, WIRE, a prestigious British magazine, put together a list of the best jazz clubs in European, and Café Central was ranked eighth. Since 2002, Down Beat, a respected jazz magazine in the United States, has been publishing a list with the top 100 (later 150) jazz clubs in the world, and Café Central was the only one in Spain to appear. We all know how fickle lists and rankings can be, but we are extremely proud to be included and to receive positive reviews. In 2005, Spain's Academia de la Música awarded its Premio de la Difusión de la Música to Café Central Madrid and Harlem in Barcelona. In 2016, the British newspaper The Guardian included us in its list of top 10 jazz clubs in Europe.

Café Central has served as a cultural platform for an array of activities such as literary gatherings or meetings with photographers and illustrators, and above all, a place where music was recorded. In 2001, Ingo Música and Café Central's label released a box set with five albums recorded at Central (Antonio Serrano & Joshua Edelman Trio, Fuasi & Ensemble, Horacio Icasto, Larry Martin Band and Miguel Ángel Chastang). To celebrate the milestone of 100 concerts at Central, Ben Sidran recorded Cien noches (Nardis, 2008). In 2012, Coque Malla recorded his tribute to Rubén Blades, and that same year Albert Sanz teamed up with Al Foster and Javier Colina to record the album For Regulars Only. In 2014, Javier Krahe recorded what would be his last album, En el Café Central (18 Chulos Records).
However, audiences at Central have heard other genres aside from jazz. Our goal has always been to remain open to various styles that are just as great. This has resulted in concerts featuring artists along the lines of María del Mar Bonet, Javier Krahe, Javier Ruibal, Martirio, Eliseo Parra, Ruper Ordorika, Lucrecia, Zenet, Natalia Dicenta, Guinga, Fátima Guedes, and other genres such as Ensamble Nuevo Tango, Ara Malikian, José Antonio Ramos, and even Roce de las Almas, who brought flamenco and fado. All of these styles, jazz and beyond, give the world a soundtrack that is worthy of living.