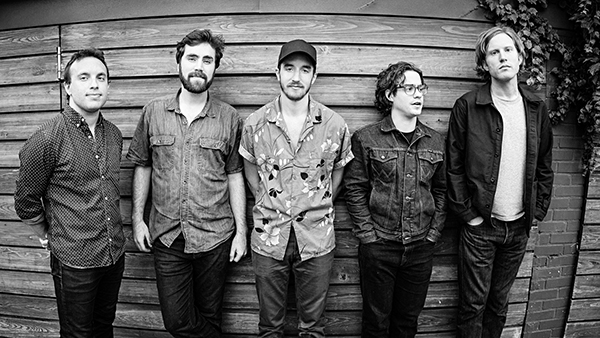 October 15-17
THE RAD TRADS
Patrick Sargent – saxophone, keyboard, vocals
Michael Fatum – trumpet, vocals
Alden Harris-McCoy – guitar, vocals
Michael "Big Red" Harlen – bass, vocals
John Fonseca Fatum – drums, vocals
Based in New York, The Rad Trads is one of the city's most exciting and entertaining bands that has performed at renowned venues such as the Blue Note and Webster Hall.
With its varied style influenced by American music, the band is made up three powerful wind instruments, a bass with a firm beat, and four lead vocals for a journey through popular music styles, from soul to jazz, swing, rock and blues (Chicago as well as Delta), always with vibrant energy that makes them look like The Band when the drummer, John Fatum, takes over the lead vocals and steps into Levon Helm's shoes, or the New Orleans Preservation Hall Jazz Band when it transforms into a brass band possessed by the Mississippi Delta. They have headlined jazz festivals such as the &Atlanta Blues, Rochester, Columbus and Russian River, and been the opening act at Tom Jones, Charles Bradley, Taj Mahal, Buddy Guy and The Lone Bellow concerts, and toured with tremendous success throughout Europe, Malaysia and the United States.
Guaranteed fun and a tireless beat.
Every night at 9:00 PM
Concert ticket prices:
€16 general admission
€12 reduced admission
View the seating layout
We recommend purchasing tickets in advance +34 913694143
THANK YOU FOR SUPPORTING LIVE MUSIC