Every night from 9:00 PM to 11:00 PM
December 16, 17 and 18
TANGO JAZZ TRÍO FEAT. SHEILA BLANCO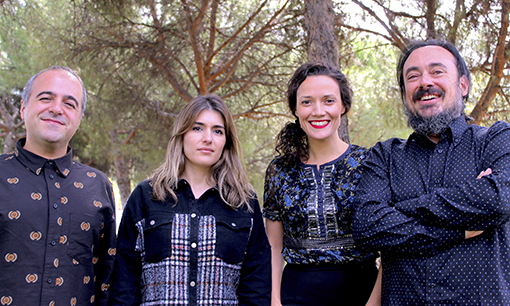 Sheila Blanco – voice
Federico Lechner – piano
Tomás Merlo – bass
Naíma Acuña – drums

Tickets from € 15
The band was born as a musical laboratory for mixing jazz and tango, using as a base traditional tangos, popular jazz standards and some original compositions arising from the very spirit of such fusion.
December 19, 20, 21 and 22
MANUEL MACHADO QUARTET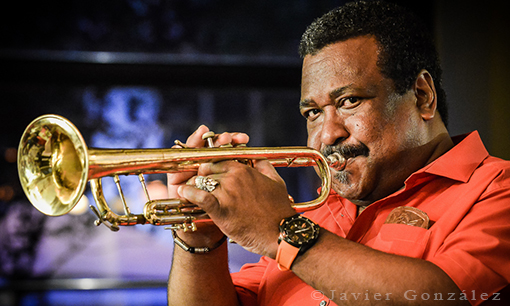 Manuel Machado – trumpet
Yelsy Heredia – double bass
Pepe Rivero – piano
Moisés Porro – drums

Tickets from € 20
Machado is the best exponent of the Cuban trumpet in Spain. This trumpet giant claims a leading place in the music that is made in his country. It is always a delight to listen to his music. The group will create a stimulating blend of swing, Latin-jazz and Cuban songs.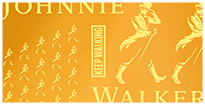 December 23 and 25
SPIN GOSPEL COLLECTIVE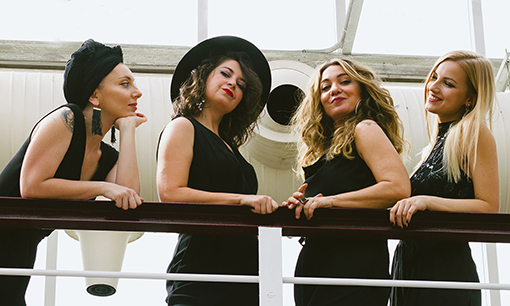 Penelope Sócola – soprano voice
Irene de Lema – soprano voice
Lola Pérez < / strong> – mezzo voice
Alicia Cid – contralto voice
Marcos Sánchez – piano
David Salvador – bass < br> Charly Sánchez – drums

Tickets:
Monday from € 17
Wednesday from € 19
These four female voices, accompanied by a piano, bass and drums trio, propose a new vision of black music, bringing the audience renewed great songs of soul, rhythm & blues and the traditional and modern gospel. Gospel is also becoming a Christmas tradition at the Central.
From December 26 to 30
From December 26 to 30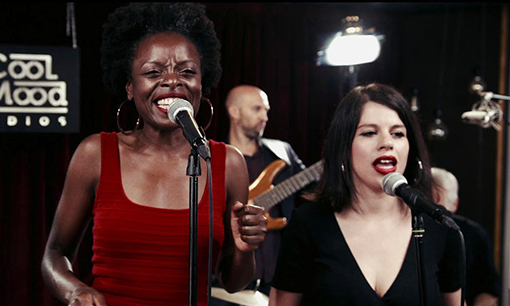 Astrid Jones – voice
Miryam Latrece – voice
Tania Suárez – voice
Ernesto Millán – tenor saxophone
Iván del Castillo – trumpet
Javier Lozano – piano
< strong> Sergio Santabárbara – guitar
Yeray Jiménez – bass guitar Carlos Sosa – drums

Tickets from € 20 p>
They revisit some of the most popular songs of the famous Motown Records, created by Berry Gordy in Detroit in 1959. Their live performance is so powerful and fun that it is impossible not to dance to the best soul and rhythm & blues of all times. The band is comprised of seven musicians and three singers.
SPECIAL YEAR'S NEW PARTY
dicember, 31
NORMAN HOGUE SEXTET
Norman Hogue – trombon
Florencia Bègue – vocalist
Rafael Serrano – tenor sax
Diego Ebbeler – piano
Héctor Olivera – double bass
Toni Jurado – drums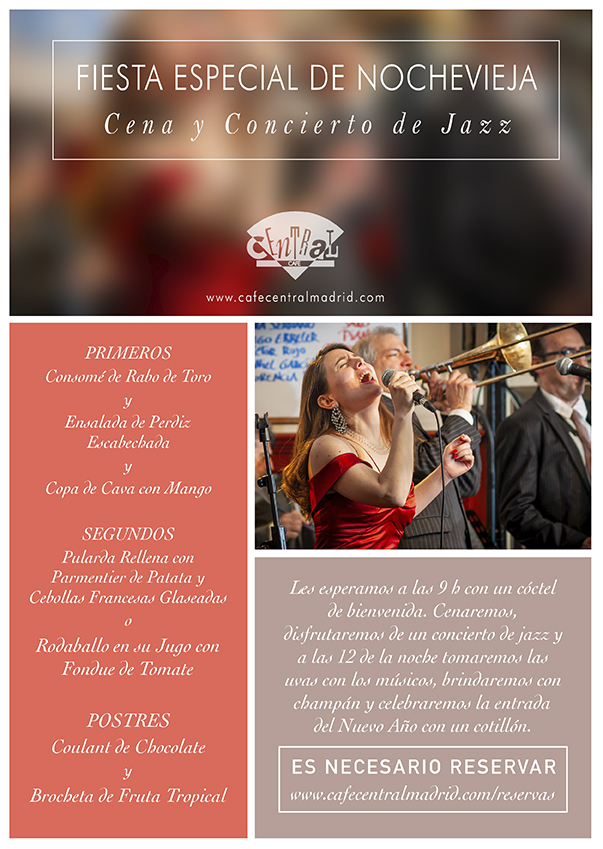 Buy your tickets 24/7
Telephone booking schedule:
(+34) 91 369 4143
From 6 p.m. to 8 p.m. from Monday to Sunday
If you would like more information, do not hesitate to write to us

infocafecentralmadrid@gmail.com
THANK YOU FOR SUPPORTING LIVE MUSIC