Every night from 9:00 PM to 11:00 PM
August , from 5 to 18
CHANO DOMÍNGUEZ DUETS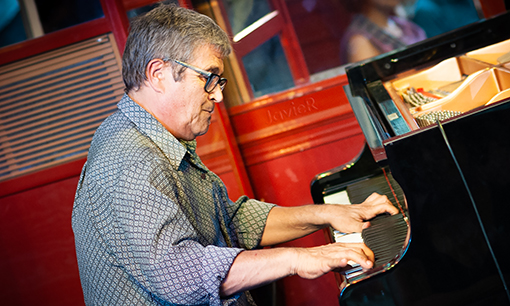 August, 16, 17 & 18
CHANO DOMÍNGUEZ & ANTONIO SERRANO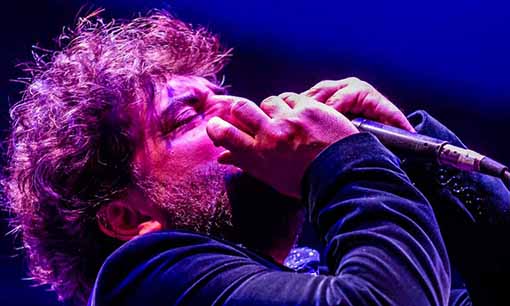 Chano Domínguez – piano
Antonio Serrano – harmonica
Tickets: € 28, € 26, € 24
His remarkable artistic career earned him the 2015 Award for Master of Mediterranean Music of the Berklee Mediterranean Music Institute, as well as the 2015 Latin Grammy for his participation in the album Entre 20 aguas: A la música de Paco de Lucía (Universal, 2015).

August, 19, 20 & 21
YUVISNEY AGUILAR & AFROCUBAN JAZZ QUARTET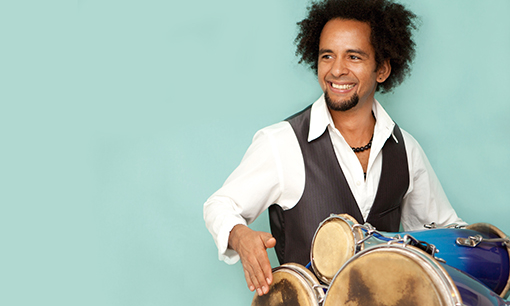 Yuvisney Aguilar – percussion
Luis Guerra – piano
Reinier Elizarde "El Negrón" – double bass
Georvis Pico – drums
Tickets: € 18, € 16, € 14
He presented his album Piango, Piango (Rumor Records, 2016) at Café Central and is now returning to finish the tour after being nominated for the 2017 Latin Grammy Award for Best Folk Album. He mixes Afro-Cuban rhythms with contemporary jazz.

August, 22, 23, 24 & 25
O SISTER!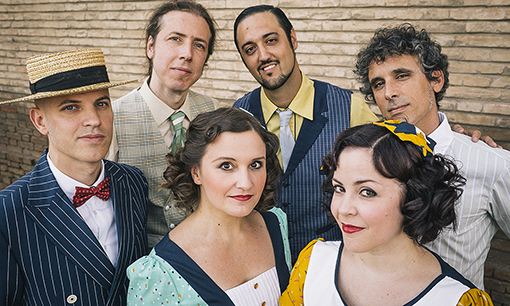 Helena Amado – vocalist
Paula Padilla – vocalist
Marcos Padilla – vocalist
Matías Comino – guitar
Camilo Bosso – double bass
Pablo Cabra – drums
Tickets: € 28, € 26, € 24
A tribute to American popular music of the 30s and the golden decades of dixie and swing. This type of music evokes the open spirit that gave rise to jazz along with melodies that make you want, to dance and have fun. The music will pay tribute to the vocal group The Boswell Sisters.

August, 26, 27 & 28
ANTONIO LIZANA TRÍO FLAMENCO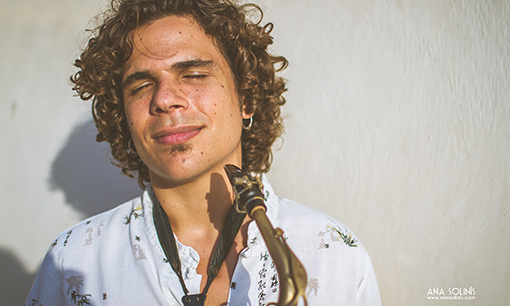 José Manuel León – guitar
Adri Trujillo – percussion
Antonio Lizana – tenor sax
Tickets: € 28, € 26, € 24
This great saxophonist, composer and vocalist from Cádiz has an expresive, personal and convincing style. Antonio Lizana delves into the flamenco roots, from the different palos (flamenco styles) to the contemporary jazz, cooked with the purest salt from the Bay of Cádiz.

August, 29, 30 & 31 / September, 1
FERNANDO EGOZCUE ENSAMBLE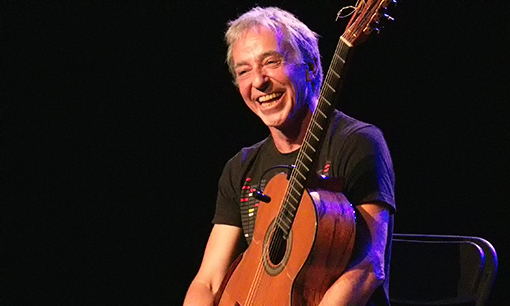 Fernando Egozcue – guitar
Laura Pedreira – piano
Segio Menen – violoncello
Pablo Navarro – double bass
Martin Bruhn – percussion (days 29 & 30)
Fred Thomas – percussion (days 31 & 1)
Rafael Herrador – violin
Entradas: Tickets: € 22, € 20, € 18
The compositions of Egozcue are fused in a very defined, personal style that gives way to the passion and strength of an authentic, genuine and captivating style of music. The talented musicians that join him on the stage bring a nice balance of rhythmic consistency and solid harmony.

September, 2, 3 & 4
VIKTORIJA PILATOVIC QUARTET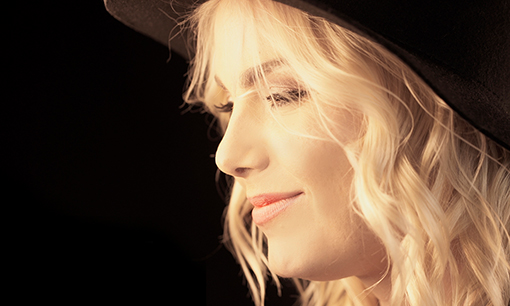 Viktorija Pilatovic – vocalist
Alberto Palau – piano
Ales Cesarini – double bass
Mariano Steimberg – drums
Tickets: € 19, € 17, € 15
Viktorija is a Lithuanian artist, jazz singer, songwriter and also a Greg Osby Inner Circle Music label artist. She is part of the Voice Faculty at Berklee Valencia and is involved in several international jazz seminars, including the Global Music Foundation, London.

September, 5, 6, 7 & 8
CENK ERDOGAN FEAT MARC MIRALTA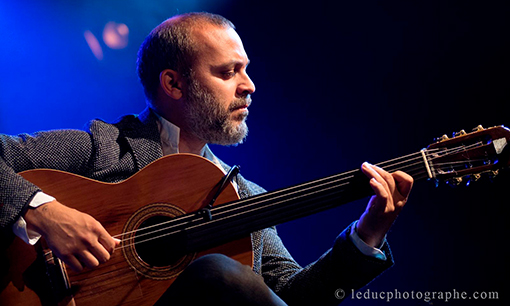 Cenk Erdogan – guitar
Juanfe Pérez – bass
Marc Miralta – drums
Rycardo Moreno – guitar (days 5 & 6)
Ariel Brínguez – tenor sax
Tickets: € 23, € 21, € 19
The renowned guitarist, composer and producer from Istanbul is coming to Central for the first time. He combines the harmonization of jazz with traditional melodies through a very special technique that is influenced by traditional Turkish instruments such as the Baglama and Tanbur.

September, 9, 10 & 11
JUAN SEBASTIAN FEAT ELIOT ZIGMUND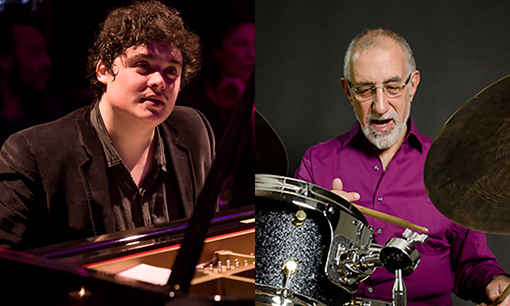 Juan Sebastián – piano
Manel Fortiá – double bass
Eliot Zigmund – drums
Tickets: € 17, € 15, € 13
The young Basque pianist Juan Sebastián is joined in at Central by the New York drummer Eliot Zigmund, who has more than 50 years of professional experience. Zigmund performed in the bands of Bill Evans, Don Friedman, Stan Getz and Michel Petrucciani.

September, 12, 13, 14 & 15
PERICO SAMBEAT ATLANTIS QUARTET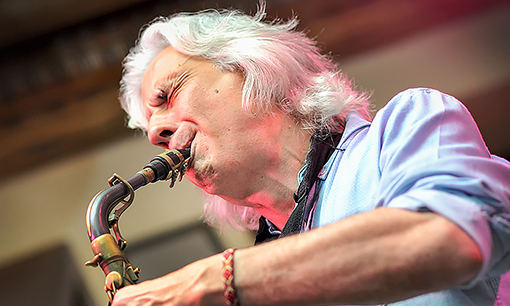 Perico Sambeat – alto sax
Fabián Almazán – piano
Pablo Menares – double bass
Rodrigo Recabarren – drums
Tickets: € 24, € 22, € 20
The outstanding saxophonist Perico Sambeat brings with him three very active musicians in the NY jazz scene. The Cuban, Almazán and the Chileans, Menares and Recabarren, regular musicians of Guillermo Klein´s bands, will add their Latin influence to the original compositions in these concerts.
Buy your tickets 24/7
Ticket sales over the phone:
(+34) 91 369 4143
6:00 PM to 8:00 PM, Monday through Sunday
To receive additional information, send an email to

infocafecentralmadrid@gmail.com
THANK YOU FOR SUPPORTING LIVE MUSIC