Every night from 9:00 PM to 11:00 PM
November 7, 8, 9 and 10
CAMINERO QUINTETO
Festival de Jazz de Madrid 2019
Jazz con Sabor a Club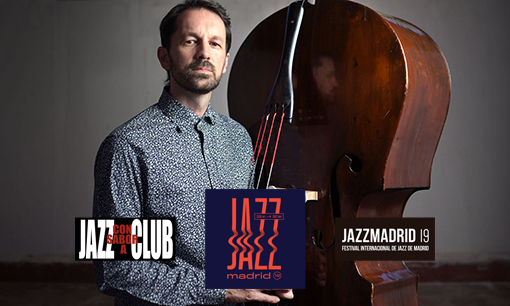 Toni Belenguer – trombone
Ariel Brínguez – tenor sax
Moisés Sánchez – piano
Michael Olivera – drums
Pablo M. Caminero – double bass

Tickets from € 19
The already consolidated quintet of Pablo M. Caminero returns to the Central with new songs that will be part of his fifth
album Bost. In his original musical compositions, Caminero continues exploring the intimate relationship between flamenco and jazz.
November 11, 12 and 13
MARTA SÁNCHEZ QUINTETO
Festival de Jazz de Madrid 2019
Jazz con Sabor a Club
Momentos Alhambra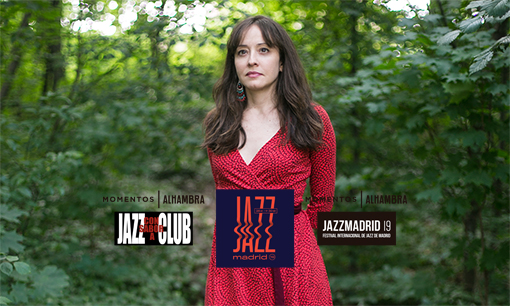 Marta Sánchez – piano
Román Filiu – alto saxophone
Ariel Brínguez – tenor saxophone
Reinier Elizarde "El Negrón" – double bass
Iago Fernández – drums

Tickets from € 14
Momentos Alhambra – Marta Sánchez, es una pianista madrileña que vive en Nueva York desde hace 6 años, ciudad a la que se mudó en 2011 gracias a una beca Fulbright para estudiar un Master en Jazz Piano Performance en la New York University.
Marta Sánchez Quinteto estará presentando la música de su último CD, El Rayo de Luz, que saldrá a la luz oficialmente el 22 de noviembre, aunque tendremos en el Café Central CD a la venta de manera anticipada.
November 14, 15, 16 and 17
JOSHUA EDELMAN TRIO
Festival de Jazz de Madrid 2019
Jazz con Sabor a Club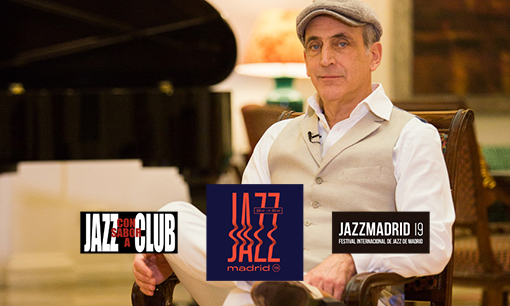 Joshua Edelman – piano
Ander García – double bass
Moisés Porro – battery

Tickets from € 22
With his Back Home Again trio project, Edelman brings us the most rooted jazz in the streets of his hometown of New York, in tune with the Classical, Cuban and Brazilian traditions. "Jazz is connection. Connection is love, rhythm, dance, music, tuning and interpretation." (Joshua Edelman).
November 18-24
BEN SIDRAN QUARTET
Festival de Jazz de Madrid 2019
Jazz con Sabor a Club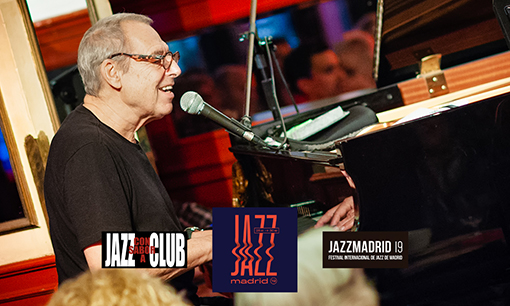 Ben Sidran – piano, voice
Leo Sidran – drums
Tom Warburton strong> – double bass
Perico Sambeat – saxophone (days 18, 19 and 20)
Antonio Serrano – harmonica (days 21, 22 and 24)
Bob Sands – tenor saxophone (day 23)

Tickets from Monday to Wednesday from € 22
Tickets from Thursday to Sunday from € 24
Ben Sidran is an intelligent voice, an emotional pianist and a man of his times, "The voice of his generation" (Downbeat Magazine). In his debut in Paris in 1986, the newspaper Le Figaro stated "a triumph of swing and sophistication; irresistible, full of warmth and spontaneity."
November 25, 26, 27, 2019
LEO MINAX QUARTET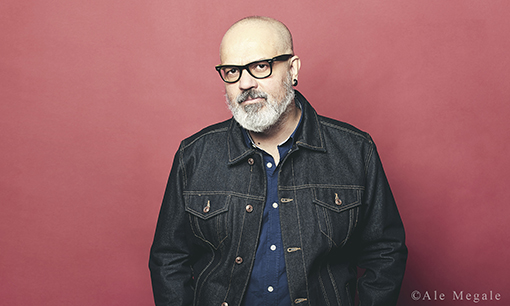 Leo Minax – guitar, vocalist
Germán Kucich – piano
Dario Guibert – double bass
Borja Barrueta – drums
Tickets from € 14
Tireless and always open to experimentation, his compositions have a particular hallmark, especially regarding the rhythmic aspects of the repertoire. The link of his music with jazz is given not only for his Brazilian heritage, but also for his sophistication in creating harmony.
From November 28 to December 1, 2019
KATIE THIROUX TRIO
Festival de Jazz de Madrid 2019
Jazz con Sabor a Club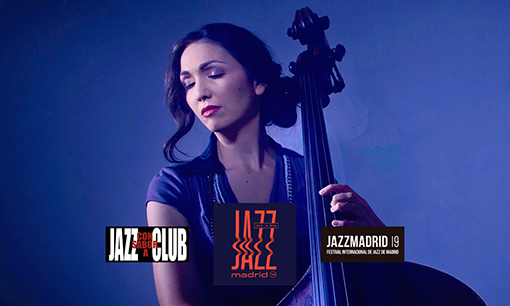 Katie Thiroux – double bass, vocalist
Martin Schack – piano
Matt Witek – drums

Tickets from € 22
She gives us the balance of her sensual voice with her virtuosic double bass playing and astonish audiences around the world. Thiroux's knowledge, perseverance and passion for music make her a rising star. Her most recent album, Off Beat, was awarded a Best Album of 2018 by Downbeat.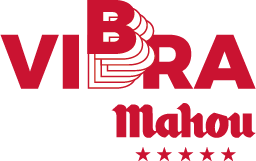 December 2, 3 and 4, 2019
KIKE PERDOMO QUARTET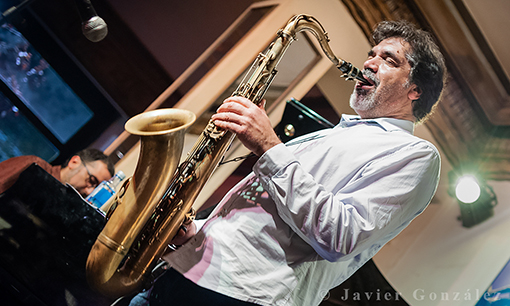 Kike Perdomo – tenor saxophone
Kevin Díaz – piano
Emilio Martín – double bass
András Litwin – drums

Tickets from € 14
Musician, producer, sound engineer, composer and Bachelor of Jazz by the ESMUC, he awarded a scholarship by Berklee School of Music in 1989. He is currently a professor of Modern Sax and Big Band at the Conservatory of Music of the Canary Islands.
December 5, 6, 7 and 8, 2019
RANDY GREER & IGNASI TERRAZA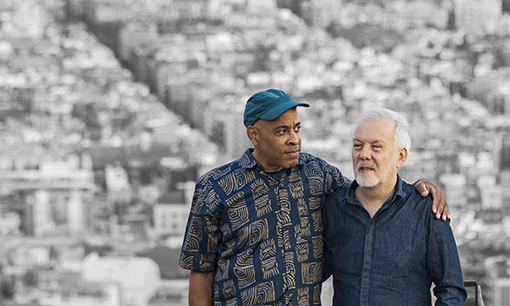 Randy Greer – voice
Ignasi Terraza – piano
Horacio Fumero – double bass
Esteve Pi – drums

Tickets from € 20
Greer is the grandson of Duke Ellington's famous drummer, Sonny Greer. He was baptized by Charlie Mingus with a bottle of Porto wine at the Soulville club, owned by his parents. Randy Greer and Ignasi Terraza trio will present Christmas Swings, with Jazz arrangements of Christmas songs.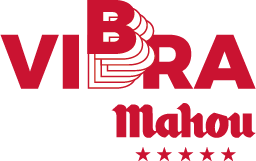 December 9, 10 and 11, 2019
MARIANO DÍAZ FEAT. PERICO SAMBEAT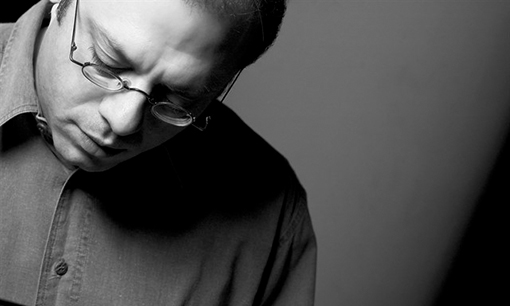 Mariano Díaz – piano
Perico Sambeat – soprano saxophone
Lara Vizuete – voice
Dani Pozo – bass
Mikel Urretagoiena – bass

Tickets from € 15
On the 25th anniversary of his stay in Madrid and with the release of his double album Heroes Liverpool – New York On My Mind he will present a series of unique concerts, playing songs from his latest works and sharing the stage with some of the musicians with whom he has played and recorded.
12, 13, 14, December 15
BLAS PICÓN & LLUÍS COLOMA TRÍO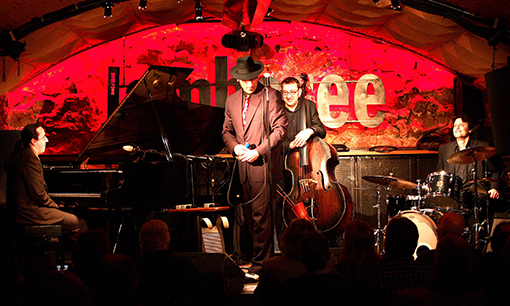 Blas Picón – voice, harmonica
Lluís Coloma – piano
Manolo Germán strong> – double bass
Marc Ruiz – drums

Tickets from € 19
They bring us a project matured after more than a decade of collaboration and friendship, based on the respect that the two musicians have for the blues. A particular style full of blues, rhythm & blues and boogie woogie where complicity and honesty are tangible.
December 16, 17 and 18
TANGO JAZZ TRÍO FEAT. SHEILA BLANCO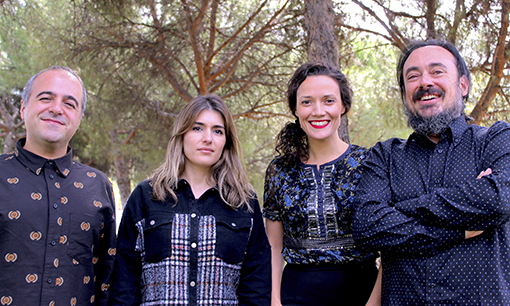 Sheila Blanco – voice
Federico Lechner – piano
Tomás Merlo – bass
Naíma Acuña – drums

Tickets from € 15
The band was born as a musical laboratory for mixing jazz and tango, using as a base traditional tangos, popular jazz standards and some original compositions arising from the very spirit of such fusion.
December 19, 20, 21 and 22
MANUEL MACHADO QUARTET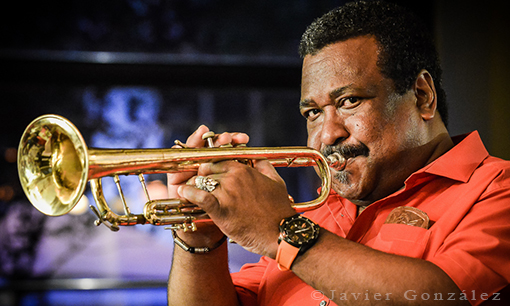 Manuel Machado – trumpet
Yelsy Heredia – double bass
Pepe Rivero – piano
Moisés Porro – drums

Tickets from € 20
Machado is the best exponent of the Cuban trumpet in Spain. This trumpet giant claims a leading place in the music that is made in his country. It is always a delight to listen to his music. The group will create a stimulating blend of swing, Latin-jazz and Cuban songs.
December 23 and 25
SPIN GOSPEL COLLECTIVE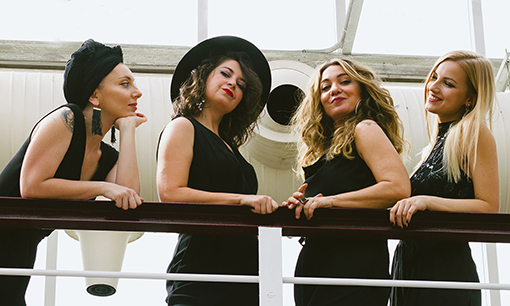 Penelope Sócola – soprano voice
Irene de Lema – soprano voice
Lola Pérez < / strong> – mezzo voice
Alicia Cid – contralto voice
Marcos Sánchez – piano
David Salvador – bass < br> Charly Sánchez – drums

Tickets:
Monday from € 17
Wednesday from € 19
These four female voices, accompanied by a piano, bass and drums trio, propose a new vision of black music, bringing the audience renewed great songs of soul, rhythm & blues and the traditional and modern gospel. Gospel is also becoming a Christmas tradition at the Central.
From December 26 to 30
MOTOWN LIVE ENSEMBLE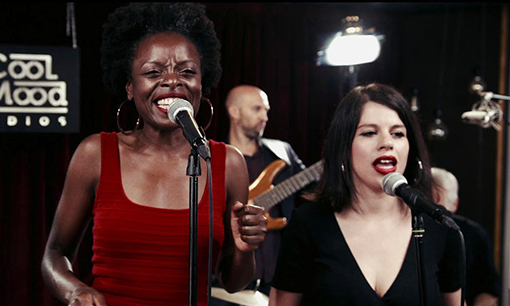 Astrid Jones – voice
Miryam Latrece – voice
Tania Suárez – voice
Ernesto Millán – tenor saxophone
Iván del Castillo – trumpet
Javier Lozano – piano
< strong> Sergio Santabárbara – guitar
Yeray Jiménez – bass guitar Carlos Sosa – drums

Tickets from € 20 p>
They revisit some of the most popular songs of the famous Motown Records, created by Berry Gordy in Detroit in 1959. Their live performance is so powerful and fun that it is impossible not to dance to the best soul and rhythm & blues of all times. The band is comprised of seven musicians and three singers.
Buy your tickets 24/7
Telephone booking schedule:
(+34) 91 369 4143
From 6 p.m. to 8 p.m. from Monday to Sunday
If you would like more information, do not hesitate to write to us

infocafecentralmadrid@gmail.com
THANK YOU FOR SUPPORTING LIVE MUSIC